A poem can open a new world. An 18th century midwife, a deadly mountain-climbing accident, re-imagined Hindu gods and goddesses, the making of an atomic bomb, Barbie Chang, and Poems in Which. But in the hands of a skilled enough (and obsessed enough) poet, a series of poems can make us feel that we live in that world.
Welcome to the 2016 Cloudy House Round-Up, where we bring you snapshots of projects in progress by six accomplished poets that we're very excited about, along with links to poems from their projects so you can get hooked, just as we did, even before the book comes out.
—Cynthia Marie Hoffman and Nick Lantz
---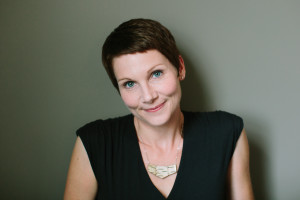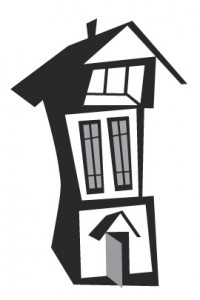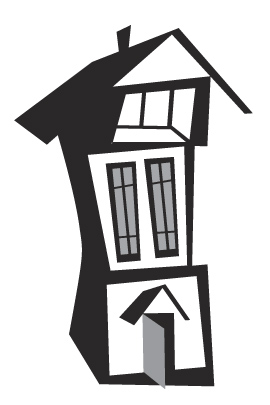 MAGGIE SMITH is the author of The Well Speaks of Its Own Poison (Tupelo Press), winner of the Dorset Prize, and Lamp of the Body (Red Hen Press), winner of the Benjamin Saltman Award. Smith has received fellowships from the NEA, the Ohio Arts Council, and the Sustainable Arts Foundation. www.maggiesmithpoet.com
Project Synopsis: Inspired by the work of Baltimore artist Katherine Fahey, this series of poems imagines the lives of a midwife and her family in Vermont in the mid-1700s. (In case you're curious, here is a link to a video of her performing that original crankie, called "Francis Whitmore's Wife.")
Why this subject? While in residence at the Virginia Center for the Creative Arts, I met an artist named Katherine Fahey and watched her perform a shadow puppet "crankie," which she describes on her website as "an old fashioned visual hand cranked scrolling device. It's a box containing a ream of paper or fabric rolled around two posts, which is then pulled across the front, much like film in an old camera." It was based on the life of a midwife who lived in Vermont in the mid-1700s. At VCCA I was inspired to write a poem about the characters and situation in the crankie. After that first poem I wrote another, and another—and now I'm using the series as the scaffolding in a new book-length manuscript. The characters and the historical setting gave me the artistic distance I needed to grapple with my own feelings about motherhood, the body, and family.
Read online: The Story of the Mountain, Lullaby, The Hawk-Kite, Midwife
More in print: The Southern Review, Shenandoah, Virginia Quarterly Review, The Journal, Waccamaw, 32 Poems, Hotel Amerika
---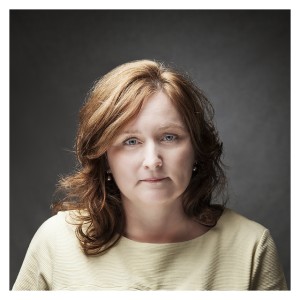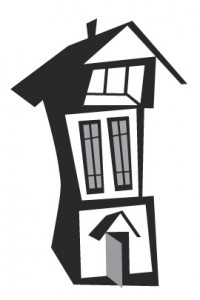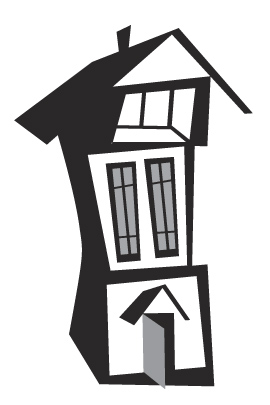 JESSICA GOODFELLOW's books are Mendeleev's Mandala (Mayapple Press, 2015) and The Insomniac's Weather Report (Isobar Press, 2014). Recipient of the Chad Walsh Poetry Prize from the Beloit Poetry Journal, she's had work in Best New Poets, The Writer's Almanac, Verse Daily, and Motionpoems. She'll be a Denali artist-in-residence this summer. www.jessicagoodfellow.com
Synopsis: WHITEOUT is based on the death of my 22-year-old uncle in a controversial mountain-climbing accident in Alaska that claimed the lives of seven climbers in total, and that became a taboo subject in our family, creating a shock wave of pain over several generations.
Why this subject? I wanted to know why this subject was so taboo in our family, when more than four non-fiction books have been written about the doomed expedition (books I was discouraged from reading as a young person). Part of the pain for my family has been the fact that my uncle's body was never recovered, and I wanted to explore that and other reasons that an accident that happened in 1967 still haunts my family. I wanted to see if delving into the events and their aftermath instead of ignoring them could bring some healing to us.
Read online: Wakening; Fare; 3 poems in Thrush; 3 Poems in DMQ Review;  How It Would Be Different If We Had His Body; Search Party, Called Off; Not Seeing; Map of the Disaster Site; Altitude; 4 Poems in POOL; Alias; Meanwhile; Summer's End; Madonna and Particle Child : My Grandfather Outlives His Son
More in print: The Tishman Review; Hunger Mountain – VCFA Journal of the Arts; Barrow Street; The Quarterday Review; Hartskill Review; Noctua Review; Naugatuck River Review; and forthcoming in Valparaiso Poetry Review, The Baltimore Review, Echolocation, Columbia College Literary Review, and Arsenic Lobster
---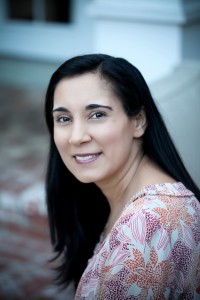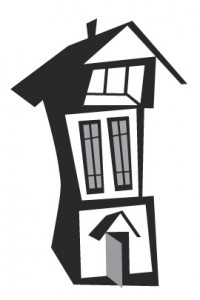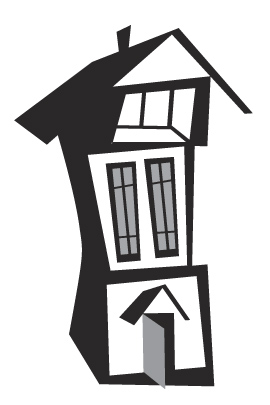 VANDANA KHANNA's first collection, Train to Agra, won the Crab Orchard Review First Book Prize, and her second collection, Afternoon Masala, was the co-winner of the 2014 Miller Williams Arkansas Poetry Prize. Her work has appeared in The Missouri Review, 32 Poems, Prairie Schooner, and the New England Review. www.vankhanna.com
Synopsis: My current poetry project re-imagines stories central to Hindu mythology except here gods and goddesses refuse their predetermined fates, fall in love with the wrong people and try to understand their complicated relationships with each other, the world they live in, and their faith.
Why this subject? I grew up, like many children, listening to stories when I couldn't fall asleep. My grandmother would whisper epic tales from Hindu mythology in my ears, all about goddesses who rode into battle on tigers, gods with many arms fighting off evil villains. When I had my first child, I wanted to recreate those moments of storytelling and magic for him and so I started looking for storybooks about Hindu gods and goddess: Krishna, Parvati and Ganesh. Before I could help it, I started writing persona poems in the voice of some of these iconic characters except I wanted them to have real human emotions like envy, sadness and anger. I wanted them to live in a world where they always made mistakes and picked incorrectly, something I could relate to. These stories were so much a part of me that they seemed to call out to be written.
Read online: Sita Considers Her Rebellions; an interview and 5 poems in Connotation Press; The Goddess Left Behind; The Goddess Reveals What It Takes To Be Holy; Parvati Fails the First Test of Being Holy; Why Sita is Chosen; Prayer to Recognize the Body; 4 poems in diode
More in print: New England Review, Prairie Schooner, Redivider, Crab Orchard Review, 32 Poems, The Journal
Chapbook: The Goddess Monologues
---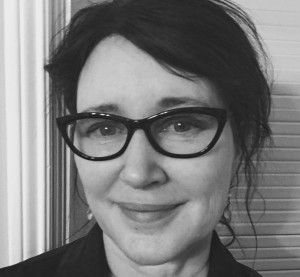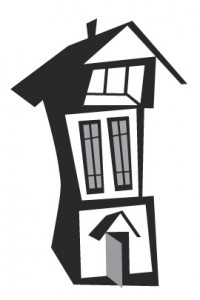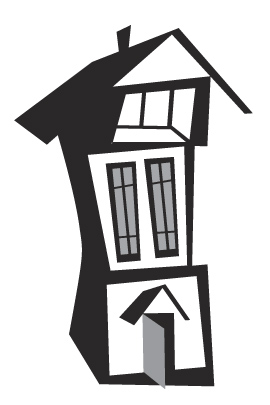 JONI WALLACE is the author of Blinking Ephemeral Valentine (Levis Prize), Four Way Books, 2011, and Redshift, Kore Press, 2001. Her most recent poetry collection, Kingdom Come Radio Show, (forthcoming), Barrow Street, 2016, was a finalist for the Colorado Prize, the Besmilr Brigham Prize, AROHO's To the Lighthouse Award, and The Washington Prize. Her poems and sound pieces most recently appear in Boston Review, Sonora Review, Gulf Coast, Connotations Press, Booth 9, Conduit, The Volta, West Branch Wired, textsound.org, and on the website for the Poetry Society of America. She lives in Tucson, Arizona, where she teaches through the University of Arizona Poetry Center.
Project Synopsis: Kingdom Come Radio Show (forthcoming, Barrow Street, Fall 2016), is a hybrid documentary poetry project centered around the places and events of the Manhattan Project.
Why this subject? Growing up in Los Alamos, New Mexico, where the Manhattan Project unfolded decades earlier, I was struck by the way both the science and its legacy of destruction, inhabit the pastoral. I wanted to address the history of the making of the atomic bomb as poetic interrogation and to create an unofficial document, in contrast to the official. Once I let the ghosts come in, sometimes polyphonic, sometimes contrapuntal, sometimes personal (my father, a child), sometimes historical (Oppenheimer, the Japanese poet Issui Yoshida), the project approached, for me, a kind of lyric graffiti that felt adequate. One of witness and memory and air, all gathered around a particular landscape.
Read online: Water tower # 17 with neorealism and rye; What is stone pony; solves for ingot confetti; What is asphalt; solves catch-catch, chinks and clots; I touch the grass I find a Hank song; Mesas and Particles; Stag, Emblem, Anthem; 6 poems on text sound; Water tower # 5 with money and show
More in print: Booth9, Catch-up, Gulf Coast, Sonora Review, West Branch Wired, University of Arizona Poetry Center, Gatherings, Evening Will Come, The Volta, Perihelion Review, Privacy Policy, The Poetry of Surveillance (anthology, ed. Andrew Ridker) 

---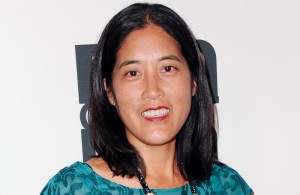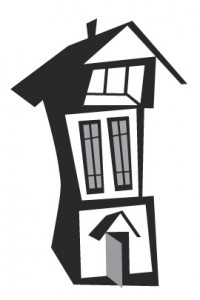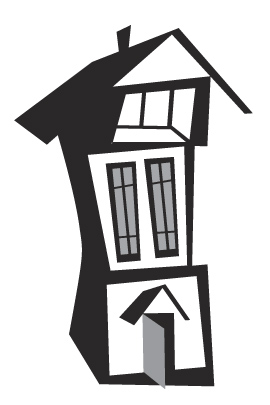 VICTORIA CHANG's latest book of poems, The Boss, was published by McSweeney's in 2013. It won the PEN Center USA Literary Award and a California Book Award. Other books are Salvinia Molesta and Circle. She also writes children's books. Her latest is a picture book, Is Mommy?, published by Beach Lane/ Simon & Schuster. She lives in Southern California. www.victoriachangpoet.com
Synopsis: My series of "Barbie Chang" poems explore the themes of duty towards children and parents and the slippage of identity because of that duty. The series of poems also explore desire in love and in belonging.
Why this subject? I created a third person character to more fully explore these themes so that the first person "I" would not be a constraint. I didn't want the poems to be autobiographical, necessarily, and a third person, Barbie Chang, allowed me to be more free in my explorations. Initially, I started writing poems based on my experiences being a new parent at a new local elementary school, and I wanted to write about my experiences with the cliques and a group of unwelcoming moms. The poems obviously transcended such a superficial and frankly, "lame" subject matter, but using those personal experiences as a launching point really helped me emotionally.
Read online: from Barbie Chang; Barbie Chang poems
More in print: Academy of American Poets Poem a Day, American Poetry Review, Blackbird, Chaparral, Fourteen Hills, Harvard Review, Meridian, Michigan Quarterly Review, Mississippi Review, New England Review, New Republic, Poetry, Southwest Review, Virginia Quarterly Review 
---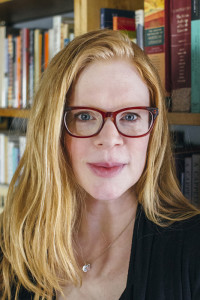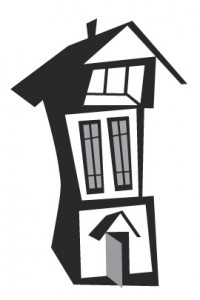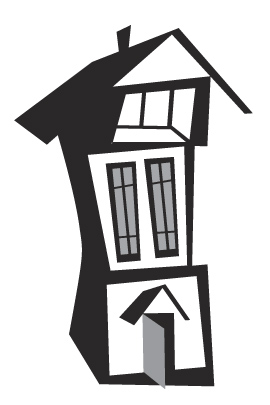 J.L. CONRAD is the author of the collection A Cartography of Birds (Louisiana State University Press) and the chapbook NOT IF BUT WHEN, which won Salt Hill's Dead Lake Chapbook Competition. Her poems appear in Pleiades, Jellyfish, Salamander, The Beloit Poetry Journal, The Laurel Review and Forklift, Ohio, among others. www.jlconrad.com
Project Synopsis: Each Poem in Which holds eleven to twenty lines of poetry, written without stanza breaks, and has a title beginning with the phrase "Poem in Which"; this form permits exploration of everything from beached whales to rivers that turn to coffee to a world in which events move not toward entropy but toward wholeness.
Why this subject (or constraint)? I hesitate to use either "subject" or "constraint" for this project since the impulse driving my Poems in Which is one of opening-up: I want to capture a range of impressions, bringing these together under the umbrella of the possible. In this, I'm driven by the desire to locate original associations as well as more well-worn or colloquial turns of phrase. In the Poems in Which, there is often a sense of unease—something has happened or is about to happen, some unnameable or unmentionable threat—but this is couched in the language of the particular. Yet the poems also carry an air of festival or celebration, which is conveyed by such details as parades, confetti, rhinestones, candy wrappers, merry-go-rounds and "a cake ten layers high."
Read online: [Poem in Which] The Trees, as if Overnight; Poem in Which I Enter the Fray; Poem in Which We Become Creatures of Habit; Poem in Which I Dispense Unlooked-for Advice; 2 poems in The 2River View; 5 poems in diode; Poem in Which I Try to Bring Back the Dead; Poem in Which a Decision Has Been Reached; Poem in Which Everything Is At Odds; 2 poems in H_NGM_N; Poem in Which We Count the Weeks Backward

More in print: Forklift, Ohio; The Laurel Review
Chapbook: Not If But When